Pro Fleet Care Expands Into Ottawa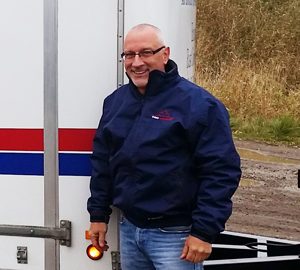 OTTAWA, Ontario – Pro Fleet Care, a leader in the mobile fleet rust control industry, is pleased to announce Maurino Paradiso as the organization's newest franchisee for Ottawa West.
Prior to joining the Pro Fleet Care family, Maurino was a service manager for a motorcycle and small engine repair business.  He brings over 18 years of experience in progressive management within the private and public sectors.  Having been in the automotive service industry for 10 years, Maurino understands the harmful effects of rust on vehicles, as well as the the financial damage that can result.  "I was searching for a new challenge where I can be self-sufficient while providing clients with a needed service.  Pro Fleet Care appealed to me because it is a family oriented business and it provides a unique and essential service to the automotive industry," Maurino explains.  "Preventing corrosion issues can extend the life of the vehicles and equipment, but also reduce repair costs and downtime."
"We are excited to expand our business into our nation's capital city and Maurino is a perfect fit to the Pro Fleet Care family," adds Greg Lawrie, President of Pro Fleet Care.  "In addition to his automotive background, Maurino has extensive experience in contract management, start-up operations and new business development.  I am confident that he will be an effective business owner as he is motivated and has a strong sense of customer service.  Pro Fleet Care prides itself in its customer focus and professional work ethic.  Maurino excels in these areas and has great potential for success."
It has been 30 years since the Pro Fleet Care story began and Pro Fleet Care has now developed a sound franchise organization that provides its customers with an effective customer-focused distribution system.  Pro Fleet Care is pleased to continue to expand this system nationwide.
Maurino can be reached at 1-613-266-9494.
About Pro Fleet Care
Pro Fleet Care is a unique and comparatively low start-up cost business, in the growing rust protection industry. We offer the only leading edge mobile concept in the industry, providing exceptional rust control service, on site, on time and as promised.
For further information
please contact:
Pro Fleet Care
1 905 667 8595
1 866 787 8645
info@profleetcare.com
www.profleetcare.com
Comments are closed