Keep Your Passenger Vehicles Moving
Reduce Maintenance Costs While Extending the Life of Your Fleet
Pro Fleet Care Passenger Transportation Services is a mobile service that uses a targeted approach in order to protect key areas of your equipment such as wires, lights and connections,  engine compartment, rads, frame and rails, underside, running gear, doors, latches and moving parts. At Pro Fleet Care our service providers own their business which means they have a vested interest in making sure your equipment is protected well. As a tailored service, we will work around your schedule in order that you may continue to run your business without interruption.  That's why we schedule weekend and evening appointments at no additional cost.

CONVENIENCE
A mobile rust control service at your place of business.
REDUCED MAINTENANCE
Reduced equipment and employee down time; service during non-peak hours available.
ON SITE
Reduced liability of transporting equipment; equipment remains on site; non-motored items can also be sprayed.
CUSTOMER SERVICE
Customer-focused service; one customer serviced at a time.
WATCH US WHILE WE WORK
Collaboration with the customer; customer can over see the process or go about their work (we encourage our customers to watch the process; we have no shop walls).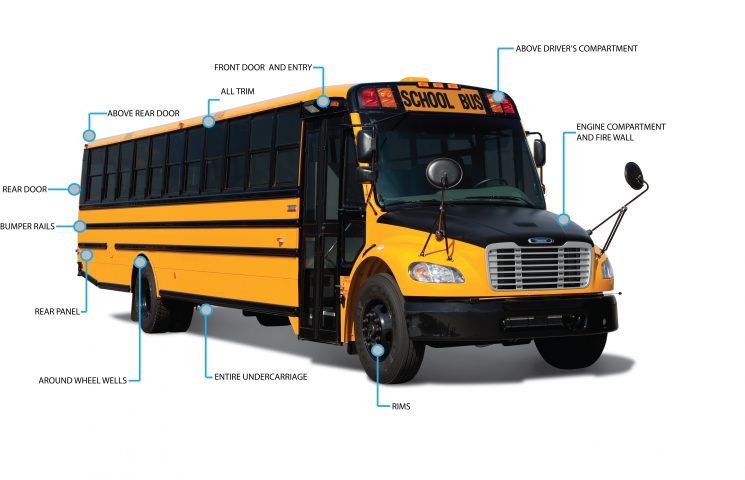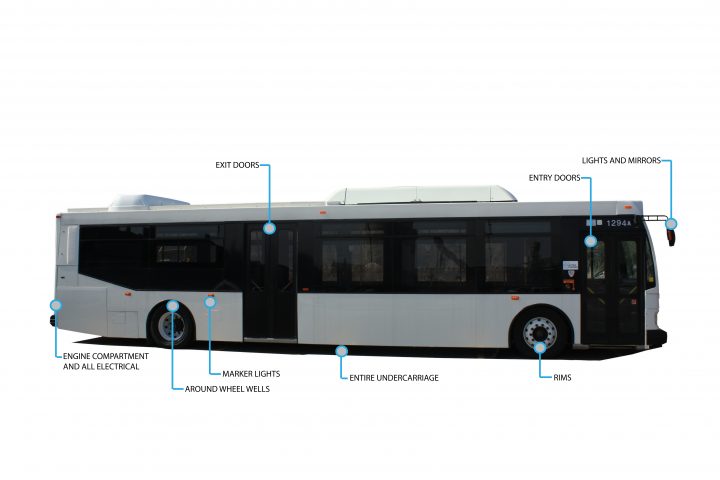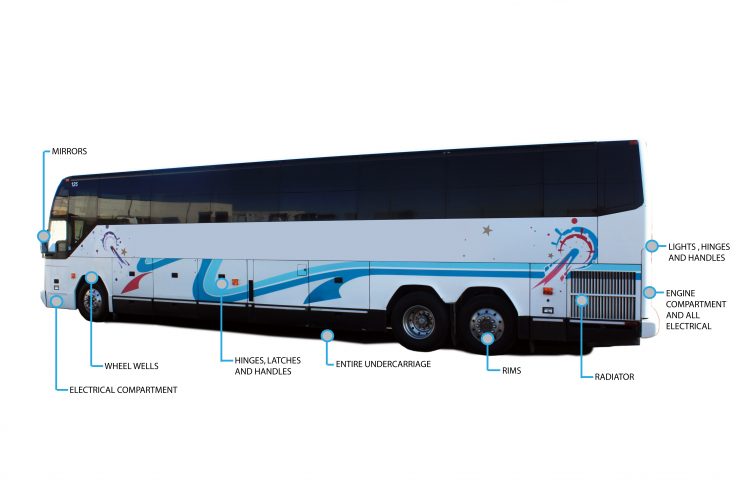 Protects metal surfaces, electrical wiring, and components from corrosion
Displaces moisture and replaces it with a coating of protection
Penetrates hard to reach areas such as crevasses, seams, and channels
Defies gravity allowing the product to creep upwards, sideways, as well as downward
Continues to creep, allowing it to re-coat and re-seal areas which become exposed
Sprays over tar, wax, and other rust control products; if such products have cracked leaving the vehicle exposed, the product penetrates those areas, displaces the moisture, and reseals those areas
Deters rodents and pests from chewing wires and destroying equipment
Includes a two step process: ROC 40 (a light oil) penetrates seams and is ideal for interior panels and hard to reach areas, and ROC 50 (a drip-less oil) offers extra protection in high traffic areas such as frame rails and wheel wells