Exceptional Rust Control
On Site, On Time, As Promised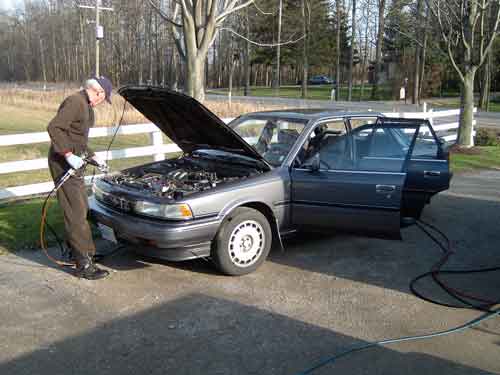 Our History
The history of Pro Fleet Care dates back to 1984 when Bob Lawrie opened his first rust proofing shop. At the time, the general consensus was that a tar or wax product was the best way to protect against rust. Bob instead used a light chemical that could migrate into seams and crevices. Over the next 10 years, the marketplace also began to shift towards this alternative solution.

As business grew so did the demand for servicing fleet customers. To better accommodate this growing segment, Bob developed a mobile service. Customers saved time and money as they no longer had to drive equipment to Bob's shop. The mobile system was very successful and Bob decided to wholly focus his attention on developing this market.

In 2001, Bob's son Greg took on a more active role in the business. It has been over 35 years since the Pro Fleet Care story began and Pro Fleet Care has now developed a sound business organization that provides its customers with an effective customer-focused distribution system.
"To be North America's leading mobile rust control service provider by delivering a quality product and service tailored to the customer's needs, at a fair price, on site, on time, as promised".
Our Success
Our success is based on providing exceptional service, on site, on time, as promised.

We have also spent years formulating specialized products that are a unique blend of chemicals that penetrate into hard to reach seams and crevices.

This, in combination with our unique application process, results in a superior rust control system.