Pro Fleet Care Announces Second Dealer in Wisconsin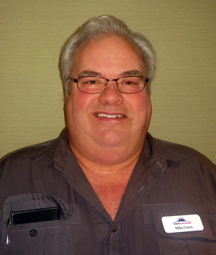 PLAINFIELD, Wisconsin – Pro Fleet Care, a leader in the mobile fleet rust control industry, is pleased to announce its second dealer in Wisconsin.  Mike Caves joins the Pro Fleet Care family as its newest dealer in the Central Sands area of Wisconsin.
Mike Caves is well suited to be a dealer for Pro Fleet Care.  His experience includes agriculture equipment mechanic, machine operator and irrigation technician.  Mike brings a mechanically inclined background.  Having worked with trucks and equipment for many years, he has seen first-hand the physical and financial impacts of rust.
"Having worked with rusted trucks and equipment most of my life, fighting rust can be a real battle," explains Mike.  "I am excited to be part of an organization that helps people keep their vehicles and equipment lasting longer and in good shape.  The Pro Fleet Care business allows me to work outdoors in a mobile environment and offers great profit potential."
"Mike has a great work ethic and has an extensive experience with the vehicles and equipment we service," Greg Lawrie, President of Pro Fleet Care says.  "I look forward to working with him to continue to grow Pro Fleet Care.  Mike understands the damage rust can bring to fleet owners and farm equipment operators and is eager to help customers prevent corrosion and save money in the long term."
Mike can be reached at 1-715-572-9510.
About Pro Fleet Care
Pro Fleet Care is a unique and comparatively low start-up cost business, in the growing rust protection industry. We offer the only leading edge mobile concept in the industry, providing exceptional rust control service, on site, on time and as promised.
For further information
please contact:
Pro Fleet Care
1 905 667 8595
1 866 787 8645
info@profleetcare.com
www.profleetcare.com
Comments are closed