Central Sands Wisconsin
(Wood, green lake, waushara, winnebago, waupaca,
portage, fond du lac, marquette, juneau, and adams counties)
Regional Service Provider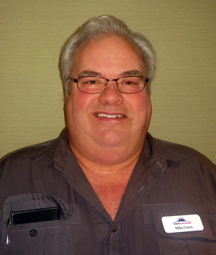 Mike Caves is the current owner-operator of Pro Fleet Care Central Sands Wisconsin.  Prior to joining the Pro Fleet Care family, Mike was a mechanic for agriculture equipment, a machine operator, irrigation technician and plowed snow.  He has an extensive background working with trucks and equipment and knows first-hand the impacts of rust.
Mike is a conscientious worker, is very mechanically inclined and enjoys working with his hands.  He values customer service and strongly believes in helping customers keep their vehicles and equipment lasting longer and in good shape.
On his spare time, Mike enjoys horses, bowling, trap shooting and hunting.
Central Sands Wisconsin
Central Sands
Central Sands
United States