Pro Fleet Care Adds New Dealer in Michigan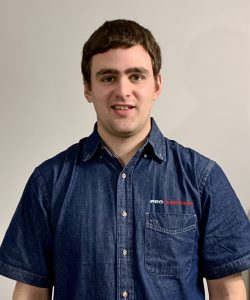 CLAYTON, Michigan – Pro Fleet Care is pleased to welcome Gregory Leman as owner / operator of its Southeast Michigan territory. 
"I was first introduced to Pro Fleet Care by my friend, Dervin Charles, Pro Fleet Care's owner / operator of Southern Pennsylvania. Over the past several years, I've gotten my vehicles sprayed with Pro Fleet Care," Gregory says. "I am very impressed with the results.  I am convinced that Pro Fleet Care has the answer for keeping one's vehicles and equipment rust free. I also saw the benefits of joining Pro Fleet Care while watching my friend, Dervin, develop his dealership.  The business gave him more time with his family and friends, while helping customers protect their vehicles. " 
Before joining Pro Fleet Care, Gregory worked in the food delivery industry with his family, where he was responsible for maintaining their fleet of delivery vehicles. Prior to working with his family, Gregory learned the importance of customer service while working in the lawn care industry.  It's important to me to have satisfied customers, so excellent service is my top priority," said Gregory. "I know that hard work and customer service will help me achieve my goal of developing a successful business." 
"After meeting Gregory for the first time I knew he would be a good fit," said Bob Lawrie, co-founder of Pro Fleet Care. "Gregory values and understands the importance of good customer service and is willing to go the extra mile to guarantee customer satisfaction. With Gregory's experience in the customer service industry and his seven years working as the fleet maintenance manager in his family's food supply business, I am confident he will do very well as the owner / operator of Pro Fleet Care's Southeast Michigan territory. We are very excited to have Gregory join our team."
Pro Fleet Care was founded by Bob Lawrie in 1984 when he set up the first ever mobile rust control unit. Since then Pro Fleet Care has worked with both large and small fleet owners, farmers, Fortune 100 companies, and governmental agencies. Clients find that their rust issues are greatly reduced, and in many situations eliminated completely, by Pro Fleet Care's products. Clients can expect to save $4 to $6 on corrosion related expenses for every $1 spent on Pro Fleet Care's rust control program.  
Gregory can be reached at 1-517-798-2771 or lehman@profleetcare.com.
About Pro Fleet Care
Pro Fleet Care is a unique and comparatively low start-up cost business, in the growing rust protection industry. We offer the only leading edge mobile concept in the industry, providing exceptional rust control service, on site, on time and as promised.
For further information
please contact:
Pro Fleet Care
1 905 667 8595
1 866 787 8645
info@profleetcare.com
www.profleetcare.com
Comments are closed