Southern Pennsylvania
(Lebanon, Dauphin, York, South Lancaster counties)
Regional Service Provider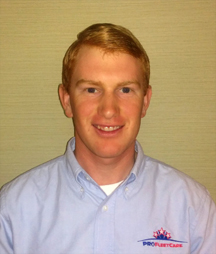 Dervin Charles is the owner-operator of Pro Fleet Care Southern Pennsylvania.  Prior to opening his own business, Dervin worked for a friend of the family in their landscape company.  Dervin's boss, a current customer of Pro Fleet Care, encouraged Dervin to purchase the business when it became available as he saw that Dervin not only had the drive and desire, but knew Dervin would do a great job.
Dervin is known in his area for his customer service and attention to detail, which is certainly reflected in his work as a Pro Fleet Care dealer and technician.  He is customer-focussed, dedicated and eager to help his customers and his community.
On his spare time, Dervin enjoys reading and working on vehicles.