Central New Jersey
Regional Service Provider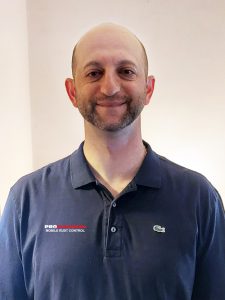 Steven Shapteban is the owner/operator of Pro Fleet Care Central New Jersey.  Steve started his professional career as a dispatch agent and just prior to joining Pro Fleet Care, held the title of Logistics Manager for a leading home services company.  He has spent 20 years affiliated with some of the top home service companies in New Jersey.
Steve is committed to providing his clients with top notch service.  He is hard working and dedicated to delivering quality and excellent customer service.
In his spare time, Steve enjoys spending time with his family and friends.  BBQ gatherings are a frequent occurrence during nicer days.  He can often be found coaching his daughter's softball team or enjoying wind therapy on his motorcycle.
Central New Jersey
277 Duer Street
07060
North Plainfield
United States