Pro Fleet Care Expands Operations to Northern Ontario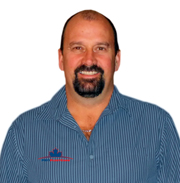 THUNDER BAY, Ontario – Pro Fleet Care, a leader in the mobile fleet rust control industry, is pleased to welcome Stewart Briscoe as their newest franchisee in Thunder Bay, Ontario.
Stewart has lived in the Thunder Bay region his entire life and has worked in the highway and municipal maintenance field for most of it. Having worked in this field, he knows firsthand the damage and the costly effect that rust can cause on expensive equipment.
According to Stewart, "Pro Fleet Care is the type of business I have been looking for over the last few years. I have looked at other business ventures but Pro Fleet Care was the perfect fit for me. With my background experience with heavy equipment and my knowledge of their maintenance requirements, it just made natural sense to become a Pro Fleet Care franchisee."
Greg Lawrie, President of Pro Fleet Care, says "Stewart's knowledge and connections made expanding to Northern Ontario a natural next step; he has what it takes to be another successful franchisee. We have been growing because we have attracted the right type of individuals who understand customer service and team work. I am excited to be able to work with Stewart and look forward to helping him to develop a strong presence in Northern Ontario."
Fleet owners and businesses in the Thunder Bay area can reach Stewart by calling 807-630-8191 or via email stewart@profleetcare.com.
About Pro Fleet Care
Pro Fleet Care is a unique and comparatively low start-up cost business, in the growing rust protection industry. We offer the only leading edge mobile concept in the industry, providing exceptional rust control service, on site, on time and as promised.
For further information
please contact:
Pro Fleet Care
1 905 667 8595
1 866 787 8645
info@profleetcare.com
www.profleetcare.com
Comments are closed