St. John's Metropolitan Area
Regional Service Provider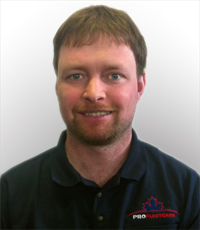 Kevin Lewis is the owner-operator of Pro Fleet Care St. John's Metropolitan area in Newfoundland.  Prior to joining the Pro Fleet Care family, Kevin was a full time fisherman and contract surveyor.  He has an extensive background working in the elements and knows first-hand the impacts of rust.
Kevin is a hard worker and enjoys working outdoors.  He values quality workmanship and customer service, and brings dedication and dependability in every task put before him.
On his spare time, Kevin enjoys hockey, hunting, snowmobiling and spending time with his family.
St. John's Metropolitan Area
St. Johns
St. John's
Canada