Southeast New Brunswick
Regional Service Provider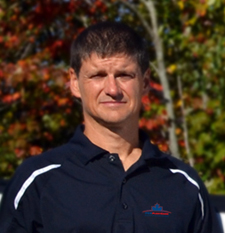 Charlie Nadeau is the owner-operator for Pro Fleet Care Southeast New Brunswick.  Prior to Pro Fleet Care, Charlie has extensive experience with customers, managing accounts as well as dealing with the general public.  His experience includes controller, office manager, warehouse manager and customer service representative.  With experience in the military, Charlie also brings a strong work ethic and discipline.
Charlie is hard-working and believes in the product/service he represents.  He values his customers and aims to provide the highest quality of service.
An avid runner and hockey fan, Charlie also enjoys cycling and golf in his spare time.  He enjoys riding his motorcycle and spending quality time with his family and friends.