Southwest Wisconsin
(Vernon, sauk, rock, richland, lafayette,
iowa, green, grant, dane, and crawford counties)
Regional Service Provider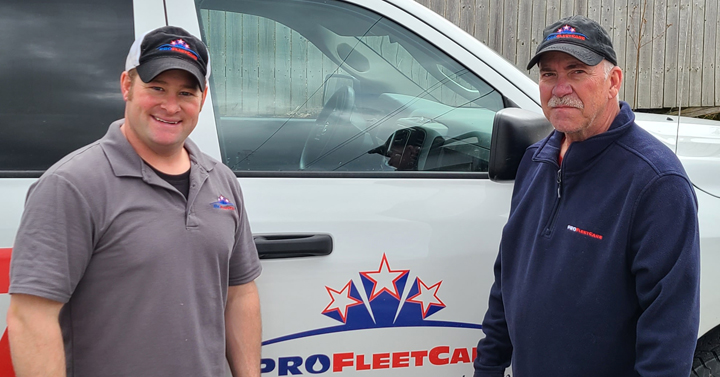 Paul Yanna and Kyle Fitzsimmons are the owner operators of Pro Fleet Care Southwest Wisconsin.  Working as business partners, they met when they inquired about the Pro Fleet Care opportunity.
Paul was born and raised in the Highland Wisconsin area.  Paul met Barb and followed her to Alaska while she was in the Army for 3.5 years.  While in Alaska, Paul enjoyed hunting for lynx, snow shoe hares, caribou, bear, Dall sheep and still hopes to get a moose sometime in the future.   Paul and Barb returned to rural Southwest Wisconsin where they are raising their three children.  Paul, working as a brick mason, built a beautiful home in the picturesque, hilly country side.
Kyle Fitzsimmons has worked in the HVAC industry for 13 years while also becoming a licensed electrician.  In addition, Kyle has worked in farming both in dairy as well as raising beef cattle. Along with these trades, Kyle runs a part time pest control business where he traps and relocates animals.  Kyle enjoys working outdoors, as well, hunting and trapping.
Both Kyle and Paul are hardworking, customer focused individuals.