Lambton / Middlesex
Regional Service Provider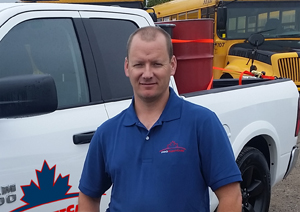 John Klassen is the owner-operator for Pro Fleet Care Lambton / Middlesex.  Prior to Pro Fleet Care, John has worked in the service industry since 2002 having managed a successful carpet cleaning business and later starting his own property maintenance company.  John's experience in the service industry makes him a good fit for Pro Fleet Care.  A proactive customer service and go getter attitude makes John a strong team member.
John is a team player who is respectful, hardworking and committed to both his clients and his fellow team members. It is his desire to provide the highest quality and service to his clients that makes John a successful Pro Fleet Care team member.
John, being a committed family man, decided to join Pro Fleet Care in order to spend more time with his family.