Frozen Tundra, Wisconsin
(Brown, door, Kewaunee, and Outagamie counties)
Regional Service Provider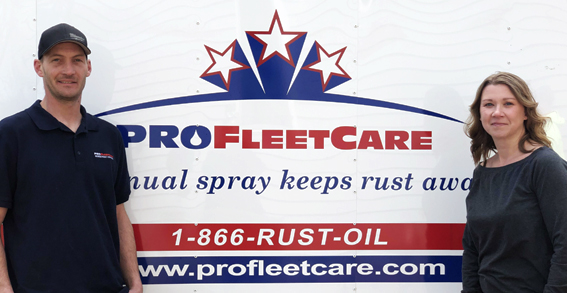 Mike Pribnow is the owner / operator of Pro Fleet Care Frozen Tundra Wisconsin. Before joining Pro Fleet Care, Mike spent 20 plus years as a Stainless Steel Fabricator.  In addition to experience in the fabrication industry, Mike has experience in vehicle restoration. He grew up around and worked on vehicles for most of his life and saw the value of protecting one's vehicles and equipment against corrosion.  Mike learned about the Pro Fleet Care business from his neighbor who also owns a Pro Fleet Care dealership. 
Mike is customer focused and dedicated to good work ethics. He uses creativity to solve problems and does whatever it takes to get the job done well.
In Mike's free time, he enjoys making maple syrup, off-roading, camping, and trail riding.
Frozen Tundra, Wisconsin
214550 Wiesman Road
54426
Edgar
United States