Pro Fleet Care Expands in Northeastern Pennsylvania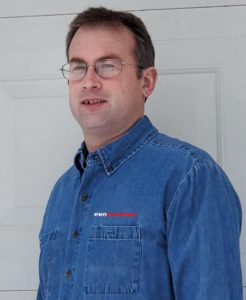 LIBERTY, Pennsylvania – Pro Fleet Care is excited to announce that Jay Groff is the new owner of the Northeast Pennsylvania dealership.
Having worked in the construction industry, both new construction as well as renovations, Jay is not new to putting all effort into meeting and exceeding customer's expectations. Jay has also been employed in the automotive repair business, from simple service jobs to major repairs on cars and trucks. While speaking with one of his closest friends, Jay learned about Pro Fleet Care and became interested in this opportunity. "I was attracted to the company because of what Dervin (Pro Fleet Care Southern Pennsylvania) had to say – that the business was an honest, proven business model. I really liked the idea of owning my own business with the support of a successful business team," recalls Jay.
"When I met Jay for the first time I was so excited for what was to come," said Bob Lawrie, co-founder of Pro Fleet Care. "I saw a family man who was a hard worker and had a desire to work in his own business. Dedicated to provide excellent customer service, I am confident Jay will grow a successful Pro Fleet Care business in the Northeast area of Pennsylvania."
As the leader in rust control, Pro Fleet Care continues to help clients with corrosion issues since 1983 when the first ever unit was set up. For over the past 30 years, Pro Fleet Care has worked with both small and large fleet owners, governmental agencies, farmers, and many more companies. Clients can expect to save $4 to $6 on corrosion related expenses for every $1 spent on the organization's rust control program. Customers find its products will help to reduce, and in many cases eliminate, corrosion repairs to things from brake lines, wiring harnesses, to body corrosion as well.
Jay can be reached at 1-717-471-4175 or jaygroff@profleetcare.com.
About Pro Fleet Care
Pro Fleet Care is a unique and comparatively low start-up cost business, in the growing rust protection industry. We offer the only leading edge mobile concept in the industry, providing exceptional rust control service, on site, on time and as promised.
For further information
please contact:
Pro Fleet Care
1 905 667 8595
1 866 787 8645
info@profleetcare.com
www.profleetcare.com
Comments are closed