10 Years Serving Broome / Chenango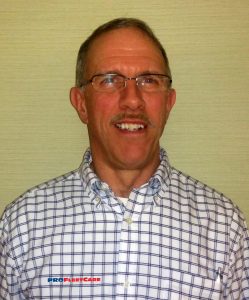 BINGHAMTON, New York – Pro Fleet Care is delighted to announce the tenth anniversary of David Depue owing and operating his business in the Broome / Chenango region.
In 2010, David and his wife Debbie made the trip north to Hamilton, Ontario, Canada, where they met with the founders of Pro Fleet Care in order to learn more about their Mobile Rust Control business. Within the next few months, they had joined the business opening up one of Pro Fleet Care's first U.S. locations. Today, Pro Fleet Care is well established across the United States with locations in several States.
David and his wife Debbie have accomplished so much in ten short years. Today David has developed a successful business which services many local and state agencies, fire departments, school bus operators as well farmers, business and fleet owners, and individuals who want to protect their vehicles and equipment from corrosion.
"We are proud of David and Debbie's accomplishments and are grateful that they made the trip north to meet with us," says Greg Lawrie, President of Pro Fleet Care. "Their continued commitment to the high standards of our business system and their willingness to service their clients, allowed Pro Fleet Care's well -tested and -tried brand in Canada to enter the U.S. market place and succeed. We don't take that for granted as many Canadian businesses have not been able to succeed in the U.S. We believe our owner/operator system combined with our great products and product application have created demand for our services with clients. Customers can spray their vehicles for as little as $160 per year, allowing them to keep their vehicles for as long as they like, without the fear of their vehicles rusting out. In ten years, a customer would spend about $1600 to spray a car on our program with no body rot – much less and more effective than doing a large body repair job or replacing the car altogether."
Demand for Pro Fleet Care's services will continue to increase regardless of the state of the economy for three reasons: the price of vehicles continue to increase, making them less attainable; people are unsure of where the economy is going so they are looking to keep the vehicle they have, instead of replacing it; and lastly, the move by local and state agencies to use liquid salts that stick to vehicles causing them to corrode faster.
David can also be reached at 1-843-254-8081 or daviddepue@profleetcare.com.
About Pro Fleet Care
Pro Fleet Care is a unique and comparatively low start-up cost business, in the growing rust protection industry. We offer the only leading edge mobile concept in the industry, providing exceptional rust control service, on site, on time and as promised.
For further information
please contact:
Pro Fleet Care
1 905 667 8595
1 866 787 8645
info@profleetcare.com
www.profleetcare.com
Comments are closed