North Carolina / Eastern Tennessee
Regional Service Provider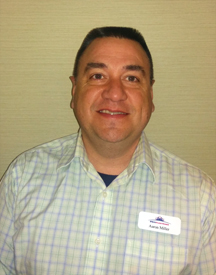 Aaron Miller is the owner-operator of Pro Fleet Care, North Carolina / Eastern Tennessee. Before joining Pro Fleet Care, Aaron has worked in both the private sector having owned his own business as well as the public sector.  His past experience has allowed him to learn customer service skills first hand.  As well Aaron has served on several public safety committees in North Carolina.
Aaron is a family man whose desire is to work with his two sons (Casey and Jacob) in his own business.  His customer focused, self-starter attitude makes him a great member the Pro Fleet Care family of business owners.
Casey Miller currently works as an electrical lineman for Pike Electric. He served 7 years in the North Carolina National Guard as a disease prevention specialist. He completed several deployments including a 1 year deployment to Iraq and completed his service at the rank of Sargent. He has experience in commercial appliance repair and the customer service industry.
Jacob Miller currently works as the front office and customer service manager for Chetola resort.  Jacob worked 2 years as a commercial diver, specializing in underwater welding.  He placed third in a state wide welding completion while in high school. Jacob has excellent sale
North Carolina / Eastern Tennessee
Raleigh
Raleigh
United States