Hamilton / Grimsby
Regional Service Provider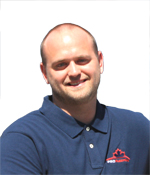 Aaron Hume is the owner-operator of Pro Fleet Care, Hamilton / Grimsby. Prior to opening his own business, Aaron worked as a roadside automotive service technician for CAA and is a graduate of the General Machinist program at Mohawk College.
The Greater Horse Shoe region has been home for Aaron for over 25 years. In his spare time Aaron enjoys working on his motorcycle and volunteering with the Binbrook Agriculture Centre.
Aaron comes from a family of entrepreneurs and is a dedicated hard working individual who takes pride in his work. He is committed to upholding the Pro Fleet Care mandate of providing exceptional customer service.