New Market Segments in Coastal Communities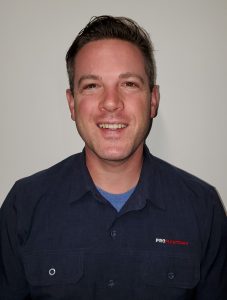 MYRTLE BEACH, South Carolina – Pro Fleet Care is delighted to announce their 3rd anniversary of the introduction of their mobile rust control services to a unique market segment along coastal communities.  Beach grooming and garbage collection equipment, air conditioner systems, metal structures and recreation vehicles are affected by corrosion due to their proximity to the ocean.  Clients such as local, county and state agencies as well as property owners and the general public at large benefit by using Pro Fleet Cares products and services as they can greatly increase equipment life expectancy by protecting against rust and corrosion.
In 2017, Matthew Gierschick of Loris, South Carolina, came across an article about Pro Fleet Care which appeared in a farming magazine.  "When I read the article about protecting farm equipment, it made so much sense to me. I recognized that the coastal region needed this product, so I contacted the founders of Pro Fleet Care and asked them about introducing the concept to South Carolina," explains Matt. "Initially, people did not really understand the concept until I sprayed an item for them and they saw the product working first hand.  Within the last three years, I've secured work with several local agencies, protecting their beach equipment. I have also developed a good following with the agriculture and farming community spraying their fertilizer equipment, trailers, trucks, tractors and storage containers.  This year, we are working on expanding our operations to provide services to clients with RV's along the coastal region, in addition to property owners both private and condo in order to protect their beach equipment and air conditioning equipment".   
"Matt has accomplished so much in the past three years", says Greg Lawrie, President of Pro Fleet Care. "We are proud of Matt's accomplishments and are grateful that he reached out to Pro Fleet Care.  Because of Matt's dedication to our program and his clients, he has allowed Pro Fleet Care's well-tested and well-tried brand in the automotive rust control marketplace, to succeed in the coastal rust control marketplace.  We don't take that for granted as many businesses have not been able to cross over to new market segments and are not willing to redevelop their systems and processes.  We believe our owner/operator system combined with our great products and product application has created demand for our services with clients.  Customers can spray their beach vehicles and equipment for as little as $200 per year, allowing them to keep their vehicles for as long as they like, without the fear of their vehicles rusting out.  In ten years, a customer would spend about $2000 to spray a tractor on our program with no body rot – much less and more effective than doing a large body repair job or replacing the tractor altogether."
Matt can also be reached at 1-843-254-8081 or coastalcarolinas@profleetcare.com.
About Pro Fleet Care
Pro Fleet Care is a unique and comparatively low start-up cost business, in the growing rust protection industry. We offer the only leading edge mobile concept in the industry, providing exceptional rust control service, on site, on time and as promised.
For further information
please contact:
Pro Fleet Care
1 905 667 8595
1 866 787 8645
info@profleetcare.com
www.profleetcare.com
Comments are closed