New Franchisee in Greater Sudbury / Manitoulin Area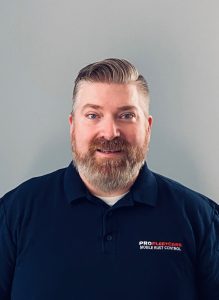 SUDBURY, Ontario – Pro Fleet care, leader in mobile rust control services, is happy to announce Al Dickson as the franchisee for its Greater Sudbury/ Manitoulin territory.
"As a good friend of Greg Lawrie, President of Pro Fleet Care, I became interested in owning a Pro Fleet Care franchise. The low overhead business model Pro Fleet Care developed as well the ability to manage my own time schedule while serving my customers needs is a huge benefit," says Al. "I was also very impressed by the positive feedback Pro Fleet Care receives from both their service providers and customers."
"I worked previously as a customer service manager for a multi-national automotive parts supplier. When I heard about Pro Fleet Care, I knew that my experience would give me the edge I would need to be successful in this business. I understand the value of my customers and community, so I am dedicated to doing the best work possible." Al adds, "I am looking forward to providing exceptional service for my clients. I am confident that a service that comes to the client and provides a great product can only lead to satisfied customers. I am proud to be joining Pro Fleet Care and know my values and vision align with the founders of Pro Fleet Care.
"I have known Al for a number of years; you could say he is like my brother. He is a real family man who is full of integrity and has a real desire to do what's best for his customers. It is a great pleasure to have Al join the Pro Fleet Care family." says Greg. "I am confident that Al will be a success."
 Pro Fleet Care was founded by Bob Lawrie in 1984 when he set up the first ever mobile rust control unit. Since then Pro Fleet Care has worked with both large and small fleet owners, farmers, Fortune 100 companies, and governmental agencies. Clients find that their corrosion issues are greatly reduced and in many cases eliminated completely by Pro Fleet Care's products. Clients can expect to save $4 to $6 on corrosion related expenses for every $1 spent on Pro Fleet Care's rust control program.
Al can be reached at 1-249-879-8790 or al@profleetcare.com.
About Pro Fleet Care
Pro Fleet Care is a unique and comparatively low start-up cost business, in the growing rust protection industry. We offer the only leading edge mobile concept in the industry, providing exceptional rust control service, on site, on time and as promised.
For further information
please contact:
Pro Fleet Care
1 905 667 8595
1 866 787 8645
info@profleetcare.com
www.profleetcare.com
Comments are closed