Pro Fleet Care Expands Into Etobicoke, Ontario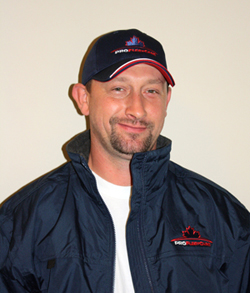 ETOBICOKE, Ontario – Pro Fleet Care, a leader in the mobile fleet rust control industry, welcomes Adam Zbikowski to the franchise family as its Etobicoke / Mississauga, Ontario franchisee.
Adam has lived in the area for over 12 years and previously worked as a manager in a construction company. According to Adam "I want to run my own business and be successful. I pride myself in my customer service abilities and Pro Fleet Care was the perfect fit for me."
Greg Lawrie, President of Pro Fleet Care, says, "Adam was a perfect fit. He has many friends and colleagues in the area which certainly assist in getting the word out that we are open for business! As a company, we are experiencing significant interest from those wanting to join our franchise family, mostly through word of mouth and referrals, which result in finding great people like Adam."
Fleet owners and businesses in the Etobicoke / Mississauga area can get in touch with Adam by calling 905-781-3505 or emailing adamz@profleetcare.com.
About Pro Fleet Care
Pro Fleet Care is a unique and comparatively low start-up cost business, in the growing rust protection industry. We offer the only leading edge mobile concept in the industry, providing exceptional rust control service, on site, on time and as promised.
For further information
please contact:
Pro Fleet Care
1 905 667 8595
1 866 787 8645
info@profleetcare.com
www.profleetcare.com
Comments are closed