Pro Fleet Care Continues Its Expansion in Ontario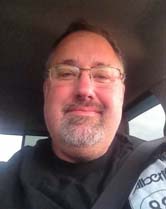 PETERBOROUGH, Ontario – Pro Fleet Care, a leader in the mobile fleet rust control industry, is pleased to welcome Shawn Bowen, as its newest franchisee serving the Peterborough / Kawartha Lake region.
Shawn, born and raised in the Kawartha Lake region, moved west to work in Alberta's oil patch where he worked as a wheeler operator, heavy haul operator, Class 1(A) instructor and taught courses in such areas as defensive driving, heavy haul, bus and log book.  As a heavy haul operator, Shawn hauled loads 200 feet long, 16 feet wide and some 300,000 lbs heavy.  After years of working out west, Shawn returned to his home near Peterborough.
Shawn was encouraged by his best friend, who also owns a Pro Fleet Care business, to join the Pro Fleet Care team.  "I really became interested in this business when I helped my friend service his clients.  The product application helps clients protect their investment, while the Pro Fleet Care operator has a business with low investment and good profit potential," Shawn stated.  "I also liked the family environment with the other franchisees and with head office."
"I was excited when I got the call from Shawn Bowen" adds Greg Lawrie, President of Pro Fleet Care.  "Shawn already had a working knowledge of the Pro Fleet Care application process and came highly recommended by one of our team members.  Working with Shawn in order to set up his business has been a real pleasure.  He is a dedicated team member and is a fast learner.  I am confident he will grow a successful business."
"When we began franchising nine years ago, we spent a lot of time at franchise shows in order to attract new franchisees.  In the last few months we have signed three new franchisees who were all encouraged by their friends who own Pro Fleet Care businesses, to join our team.  In addition, we are currently in talks with a fourth."
Over the past 30 years the company has worked with small fleet owners to larger Fortune 100 companies, government agencies, both small and large, as well as farmers and landscapers.  Clients can expect to save $4 to $6 on corrosion related expenses for every $1 spent on its rust control program.  Customers find that the Pro Fleet Care service helps them reduce, and in many cases eliminate, corrosion repairs to brake lines, wiring harnesses, as well as body corrosion.
Shawn can be reached at 1 705 879 6674 or shawnbowen@profleetcare.com.
About Pro Fleet Care
Pro Fleet Care is a unique and comparatively low start-up cost business, in the growing rust protection industry. We offer the only leading edge mobile concept in the industry, providing exceptional rust control service, on site, on time and as promised.
For further information
please contact:
Pro Fleet Care
1 905 667 8595
1 866 787 8645
info@profleetcare.com
www.profleetcare.com
Comments are closed