Pro Fleet Care Becomes a Member of the CFA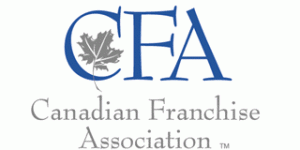 DUNDAS, Ontario – Pro Fleet Care, a unique mobile fleet rust control franchise, is pleased to announce that the company was recently approved as a member of the Canadian Franchise Association (CFA). The CFA represents over 400 franchise companies and professionals who support a common goal of ethical franchising in Canada. All franchise companies that are approved by the CFA must agree to be bound by the CFA code of ethics along with the mandatory use of disclosure documents. In short, a member company agrees to give potential franchisees all the information they require to make a viable business decision. "Pro Fleet Care is committed to providing exceptional service, on site, on time and as promised. It has been in business under the brand name Rust Oil Canada Inc. for many years, is highly regarded within the industry, and generates a great deal of referral and repeat business," said Kim Divell, President of Premier Franchise Consultants and former director within the CFA.
"We are thrilled that Pro Fleet Care was approved as a member of the CFA and is now part of a growing network of franchise systems across Canada who are dedicated to franchise excellence. Becoming a Canadian Franchise Association member instantly lets potential franchise investors know that Pro Fleet Care is a model that they can trust — one that meets CFA approval and conforms to their high-level of ethical standards," Greg Lawrie, president of Pro Fleet Care proclaimed.
Greg further added that this membership validates their business model and franchise system as well as highlights the extensive support they provide to their franchisees.
About Pro Fleet Care
Pro Fleet Care is a unique and comparatively low start-up cost business, in the growing rust protection industry. We offer the only leading edge mobile concept in the industry, providing exceptional rust control service, on site, on time and as promised.
For further information
please contact:
Pro Fleet Care
1 905 667 8595
1 866 787 8645
info@profleetcare.com
www.profleetcare.com
Comments are closed