Eastern Maryland
Regional Service Provider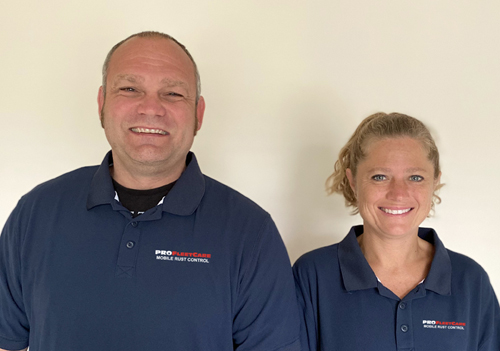 Eric Arcand and Leigh Ann Hess are the owner-operators for Pro Fleet Care Eastern Maryland.  Prior to Pro Fleet Care, Eric worked in the telecommunications and construction industry for 18 years, while spending his free time working on vehicles as a hobby. Leigh Ann has been in the customer service industry for the last 26 years and enjoys working with people.
Eric and Leigh learned about Pro Fleet Care while searching online for business opportunities. Dedicated to providing excellent customer service, Eric and Leigh Ann are both self-starters and have an eye for detail.
In his spare time, Eric enjoys working on vehicles and other projects including welding, home improvement and any other miscellaneous projects.  Leigh Ann enjoys spending time with her sons, the beach and also working on home improvement projects.
Eastern Maryland
109 Queen Anne Road
21666
Stevensville
United States